This tutorial shows you how to create a new, empty Biologics project and import your own data into it.
Set Up Trial Server
This tutorial assumes that you have registered and created a Biologics Trial instance of the server.
If you have already created a biologics trial server, select it, and login: Your Sites
Create a New Biologics Project
Navigate to the Home project of your trial server:

Click the product menu, click LabKey Server, then click LabKey Home.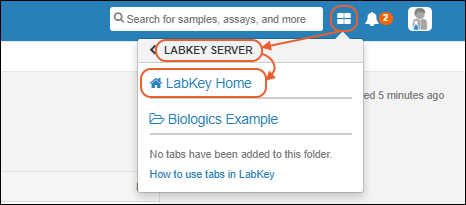 Hover over the project menu and click the New Project button.

If you are using a trial server, you can click the Create panel to create a new project.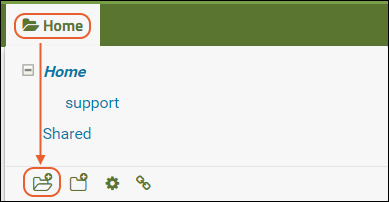 On the New Project page, enter a Name of your choice and select Biologics.
Click Next.
On the User Permissions page, click Next. For details on configuring security for your project see Security.
On the Project Settings page, click Finish.
The home page for LabKey Biologics will be displayed.
Import Your Own Data
Options for importing your own data:
Tutorial Curriculum