LabKey Sample Manager is an easy-to-use sample management system for any size lab. Video overviews and demos will help you get started. Each will open in a new tab:
The intuitive interface makes it easy to track the entire lifecycle of samples in your lab and all associated research data.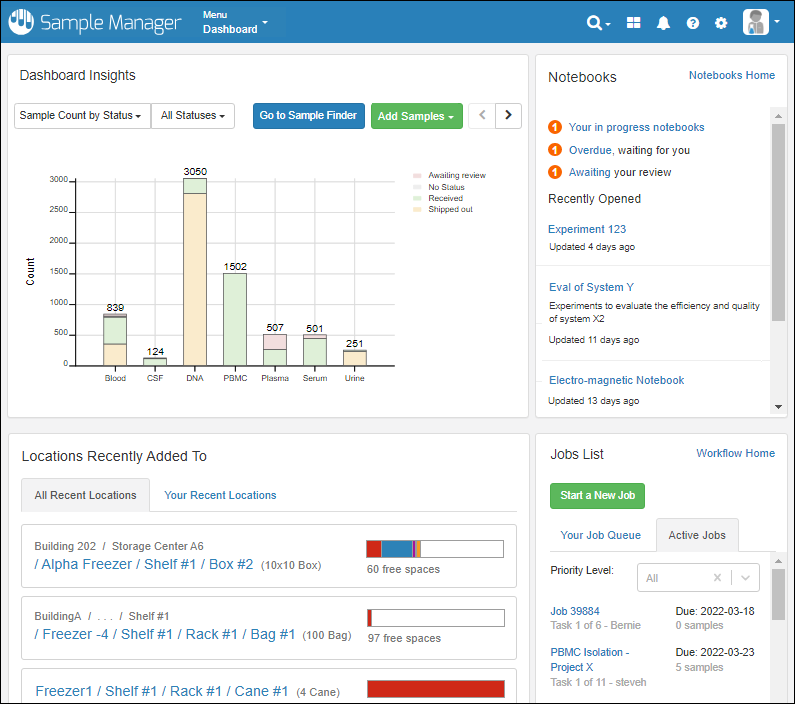 You can take a guided tour, learn directly from other users describing how they are using the application, and sign up for a personalized demo on our web site:
Topics
Help
from the user menu.
More Answers
How Do I Know the Version of Sample Manager
An administrator can see which version of Sample Manager is running by going to the
Administration
option from the user menu, then clicking
Settings
. The version is shown in the upper right.

Using Sample Manager with Google Translate
Note that if you are using Google Translate and run into an error similar to the following, it may be due to an "expected" piece of text not appearing in the displayed language at the time the application expects it. Try refreshing the browser or temporarily disabling Google Translate to complete the action.
Failed to execute 'removeChild' on 'Node': The node to be removed is not a child of 

this

 node.