For each different kind of sample you manage, you will create a
Sample Type
, which functions as a framework for representing the data describing that kind of sample. All samples of that type can then be entered into the system for tracking and data analysis.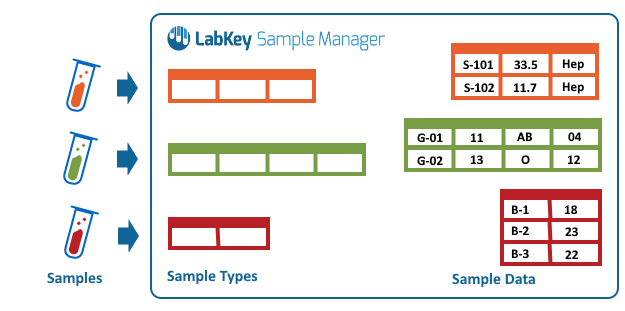 This section covers the creation and management of sample types and samples.
Topics
Tutorial
Get started with samples in the Sample Manager tutorial step:
Tutorial: Add Samples
.
Related Topics: Sources of Samples
You have the option of recording
source
information about your samples. Sources can be physical, biological, or a combination of both. Learn more in this section: