Premium Feature
— Available in the Professional Edition of Sample Manager and the Starter Edition of Biologics LIMS.
Learn more
or
contact LabKey
.
LabKey Sample Manager makes it easy to plan and track your tasks with these
lab workflow features
:
Create jobs to track and prioritize sequential tasks
Assign work to the right users
Use workflow templates to standardize common task sequences
Track progress toward completion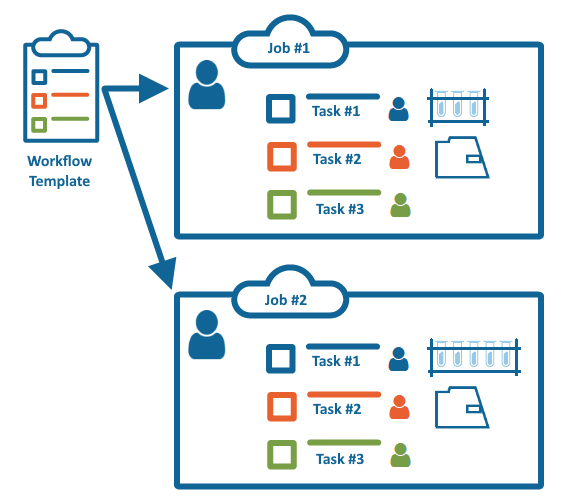 Administrators and users with the
Workflow Editor role
can create and edit workflow jobs and tasks. Only administrators can create job templates.
Topics
Tutorial
Get started with workflow in the Sample Manager tutorial step:
Tutorial: Outline Workflow
.
Related Topics