LabKey Sample Manager provides full search across data in your server. Search is secure, so you only see results that you have sufficient permissions to view.This topic covers basic text searching. Searching for samples by ID or barcode is covered in the topic:
Sample Search
Search Basics
To search for samples, assays, and more, type the search terms in the box in the header of the application, or when the browser is narrow, the option will be on the search dropdown menu.

Searches will return both complete and partial matches for the term you enter. Results will be shown with the type and a few details. Click the item name in the search results to see the full item. Page through many results as needed.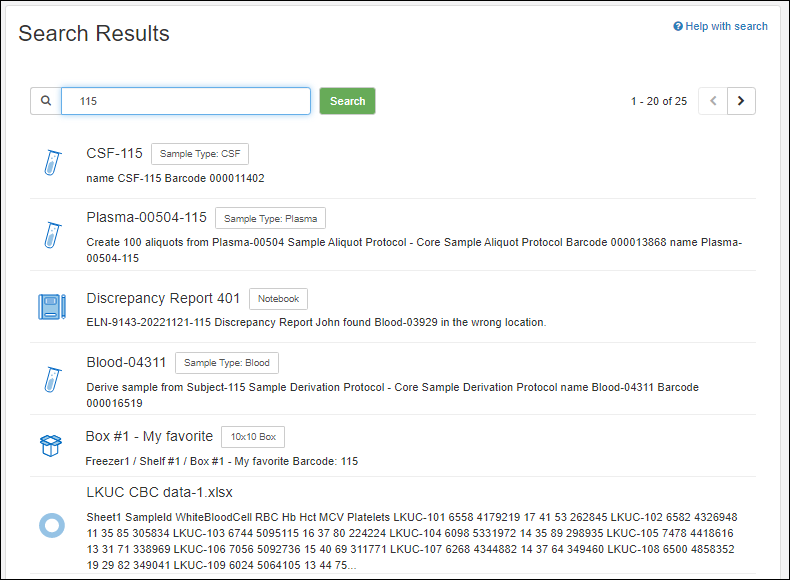 Learn about the options for search terms and operators in this LabKey Server documentation topic:
Content Searched
Sample Types (Name and description)
Samples (SampleID and description)
Source Types (Name and description)
Sources (SourceID and description)
Assay Designs (Name and description)
Jobs (Name and description)
Notebooks (Name, number, and contents)
Related Topics