This topic is under construction for the 22.7 (July 2022) release of LabKey Server. For current documentation of this feature, click here.
Lineage relationships established through the
experiment framework
or using the
run builder
are displayed on the Run Details panel. Either start from the
Run Details
and click the
Graph Summary View
tab, or click the graph icon in the
Experiment Runs web part
.
Graph Summary View
The
Graph Summary View
shows the overall run process. The currently 'selected' node will show
Details
to the right and you can click to select other nodes for their details.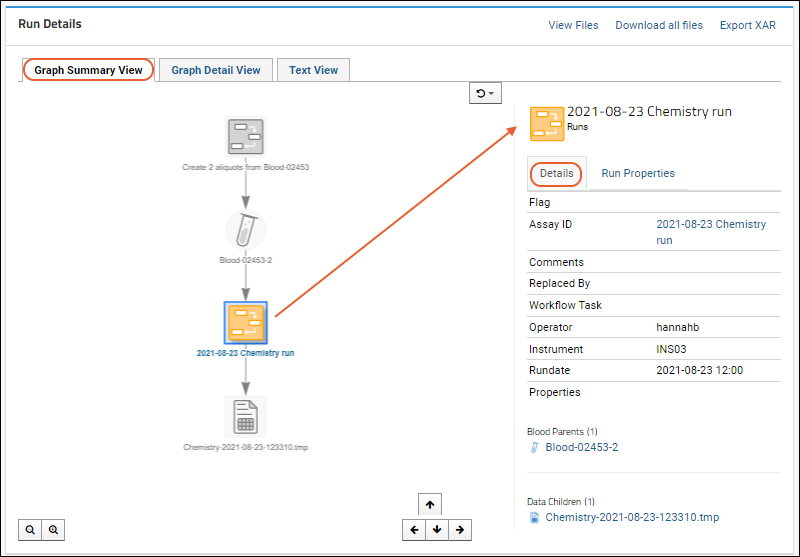 You may instead see a legacy graph format and a
Toggle Beta Graph
button to switch to the above view. Learn more
below
).
Run Properties
The
Run Properties
tab on the
Graph Summary View
presents the properties defined for this run.
Graph Detail View
The
Graph Detail View
tab focuses on one part of the graph. Click any node to see the detail page.
Text View
The
Text View
tab gives a table and text based overview of the run.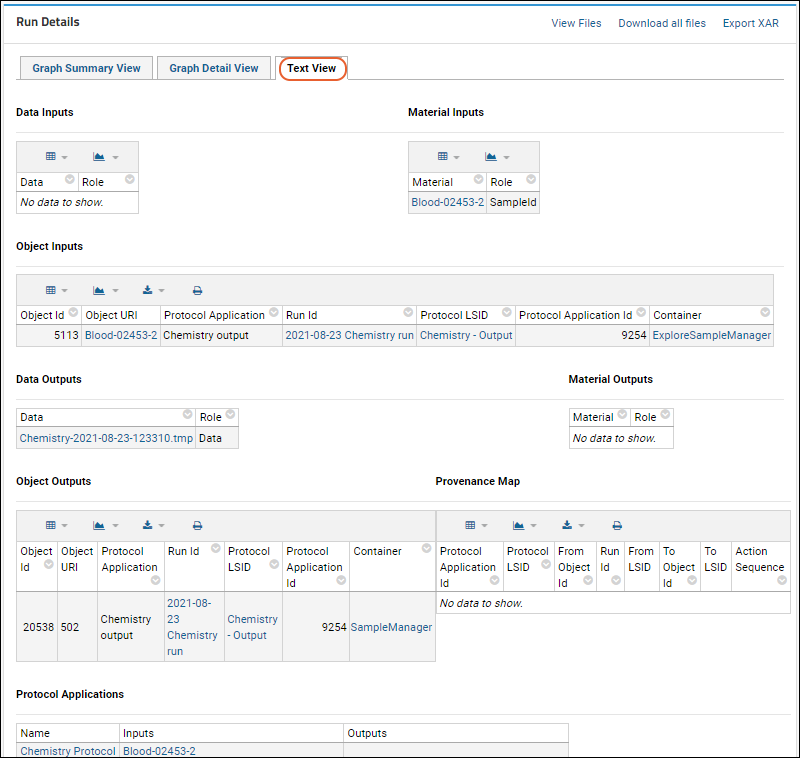 Legacy Experiment Run Graph Notation
Experiment run graphs are presented using the following graphical notation representing the flow of the experiment.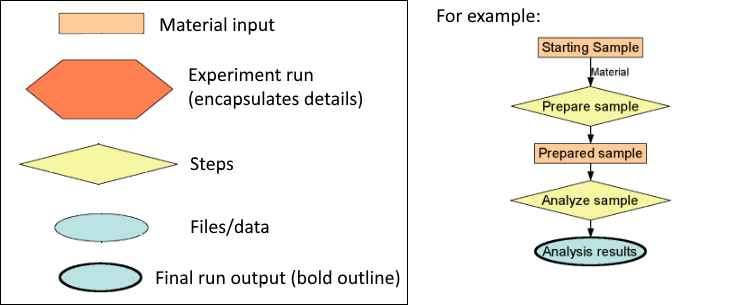 For example, the above
graph
is represented like this in the legacy view:
Related Topics