[
Study Tour
] [
Tutorial: Cohort Studies
] [
Tutorial: Set Up a New Study
] [
Interactive Example
] [
Community Forum
]
Longitudinal Study Tools
For large-scale studies and research projects, success depends on:
Integrating many different kinds of information, including clinical, assay, and specimen data
Tracking progress of the protocol and associated research projects
Presenting your results in a secure way to colleagues
Integrate
LabKey Server knows how to integrate the
diverse range of research data
, including demographic, clinical, experimental, and specimen data.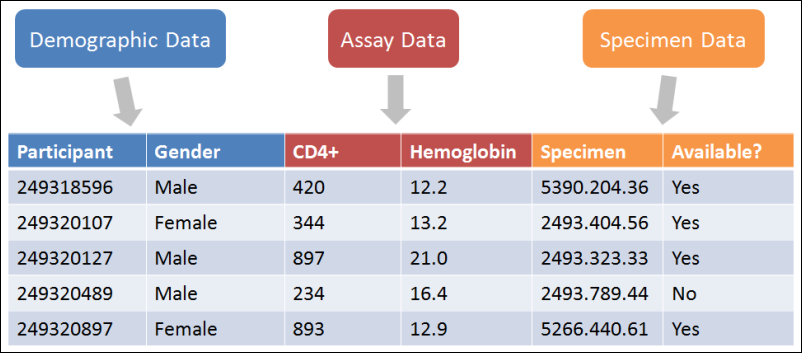 Track Progress
Progress tracking tools help you put all the pieces together.
Present Results
Present your research using LabKey's rich
analytic and visualization tools
.
Learn More
Use the following topics to get started: