After LabKey is configured to support either
RStudio or RStudio Workbench
it can be enabled in any folder where users want to be able to edit R Reports using RStudio.
Note: To edit R reports in RStudio, you must have Rlabkey v2.2.2 (or higher).
Within LabKey, open the R Report Builder. There are several paths:
Edit an existing R report (shown below).
Create a new report from a grid by selecting (Charts/Reports) > Create R Report.
From the Data Views web part, select Add Report > R Report.
Open the R Report Builder.
Click the Source tab and notice at the bottom there is an Edit in RStudio button.
Note: do not include slash characters (/) in your R report name.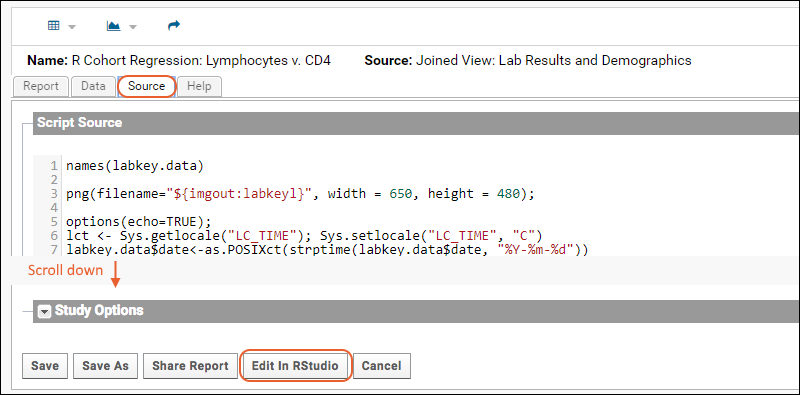 When you click Edit in RStudio, you will see a popup giving the information that your report is now open for editing in RStudio. Click Go To RStudio to see it.

This may be in a hidden browser window or tab. This popup will remain in the current browser until you complete work in RStudio and click
Edit in LabKey
to return to the LabKey report editor.
Edit in RStudio
When you open a report to edit in RStudio, the editor interface will open. After making your changes, click the
Save
button (circled). Changes will be saved to LabKey.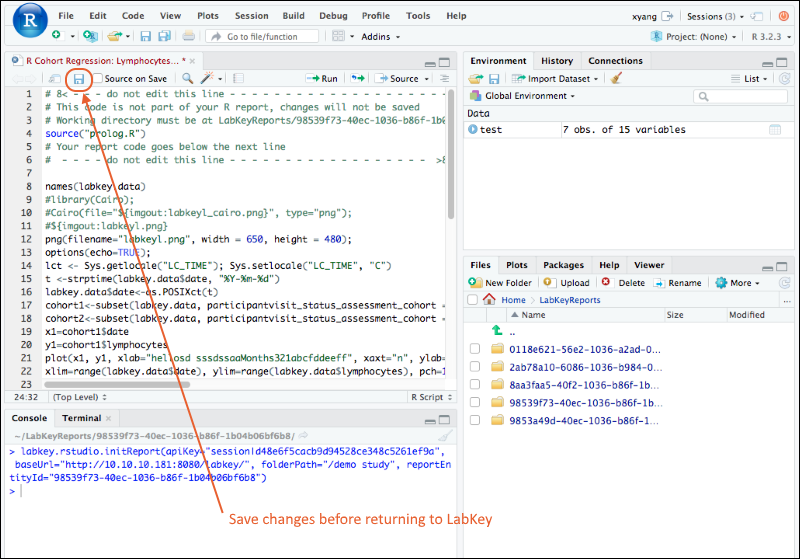 Edit in RStudio Workbench
When you are using RStudio Workbench, if you have multiple sessions running, you will land on the home page. Select the session of interest and edit your report there.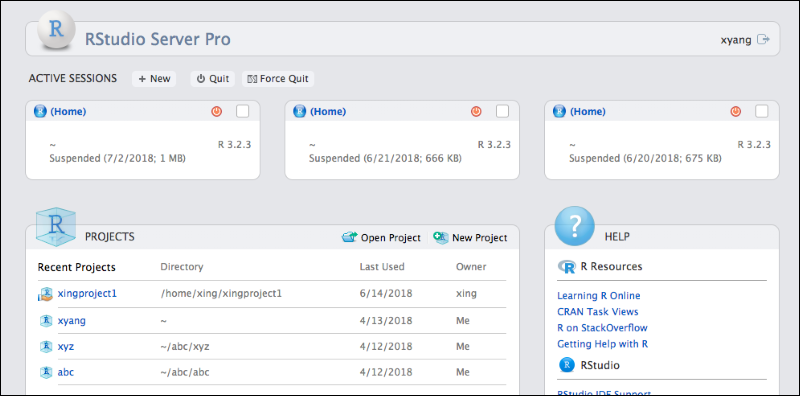 Remember to save your report in RStudio Workbench before returning to the LabKey Server browser window and clicking
Edit in LabKey
.
Related Topics