Configure LabKey
LabKey must first be configured to accept external analytics integrations using an ODBC connection. At all times, LabKey security settings govern who can see which data; any user must have at least the Reader role to access data from Tableau.Learn more about setting up the ODBC connection in LabKey in these topics:
Configure Tableau
Once configured, load LabKey data into Tableau following the instructions in this section:
Use LabKey Data in Tableau
Within Tableau, once you have loaded the data table you wish to use, you can see the available measures and dimensions listed. Incorporate them into the visualizations by dragging and dropping. Instructions for using Tableau Desktop can be found
on their website
.In this example, the
Physical Exam and Demographics
joined view is being used to create a plot showing the
CD4
levels over time for two
Treatment Groups
, those treated and not treated with ARV regimens.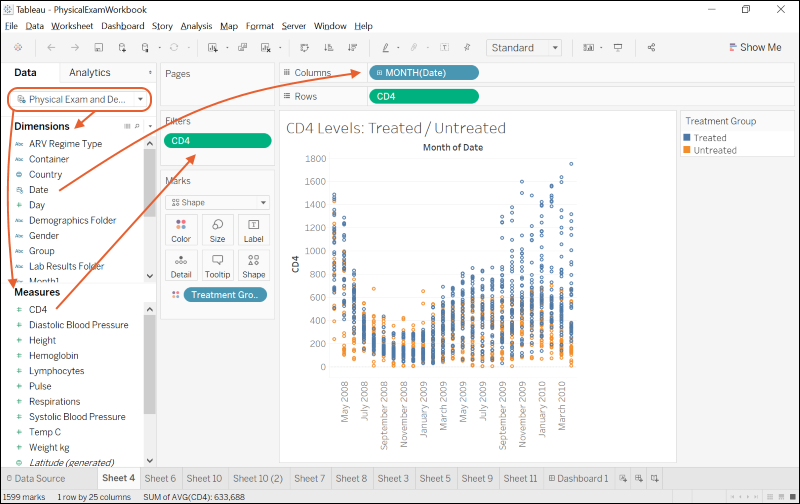 Tableau also offers the ability to easily create trend lines. Here an otherwise cluttered scatter plot is made clearer using trend lines: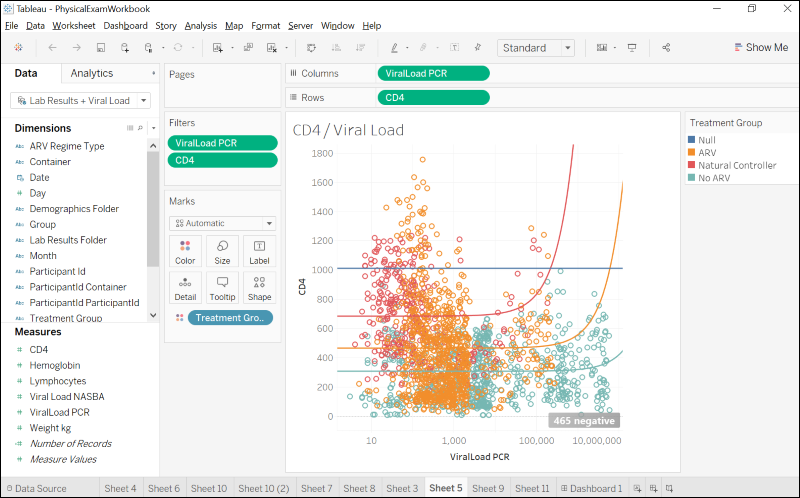 You can build a wide variety of visualizations and dashboards in Tableau.
Video Demonstration
This video covers the ways in which LabKey Server and Tableau Desktop are great partners for creating powerful visualizations.
Related Topics